At Suneli Valley, we're an online specialty grocer selling and shipping Georgian food products in the United States. Our unique selection of spices and flavorings helps make it easy for you to cook Georgian cuisine with authentic taste.
When you order Georgian spices and artisanal food products from Suneli Valley, you're supporting locally owned Georgian farms, many held in the same families for generations. They grow and harvest with time-honored methods and deep respect for the land. Our foraged forest products are harvested responsibly by local small businesses with a solid commitment to sustainable sourcing.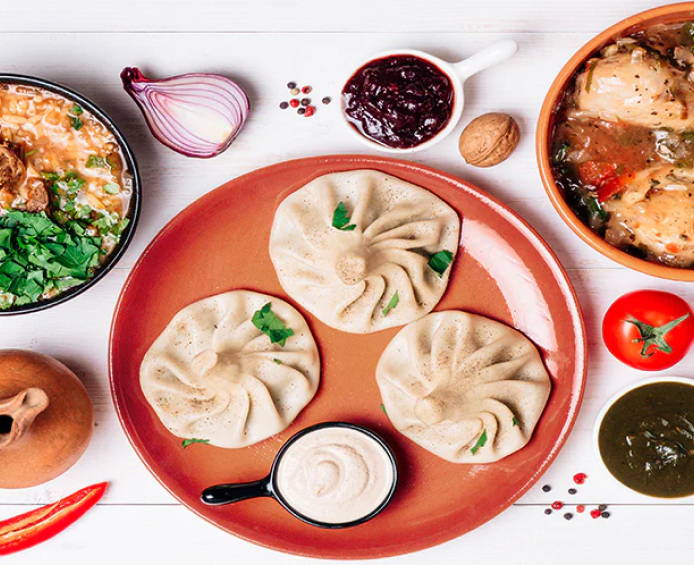 Our people have a deep understanding of and appreciation for Georgian dishes and making them taste authentic. We also are deeply committed to sustainable sourcing. When you order online from us, you'll be helping to support sustainable agriculture and sourcing. Some other food retailers may make those claims, but do they know their suppliers directly as we do? Our higher level of caring and commitment to freshness and quality make Suneli Valley one of a kind. Once you try our Georgian spices and flavorings, we're confident you'll never want to buy them elsewhere.
Some of our supplier partners are reclaiming neglected farms and orchards and bringing them back to vibrancy and productivity. We support their farmland restoration because of its contributions to long-term sustainability and creating, for you, our customers, the best possible farm-to-table eating experience. Georgia is a unique and special place with some of the most complex and interesting flavor profiles in its cuisine. If you're already familiar with Georgian food or want to learn more about it, shopping online with us. It's the perfect way to make your favorite recipes more flavorful.